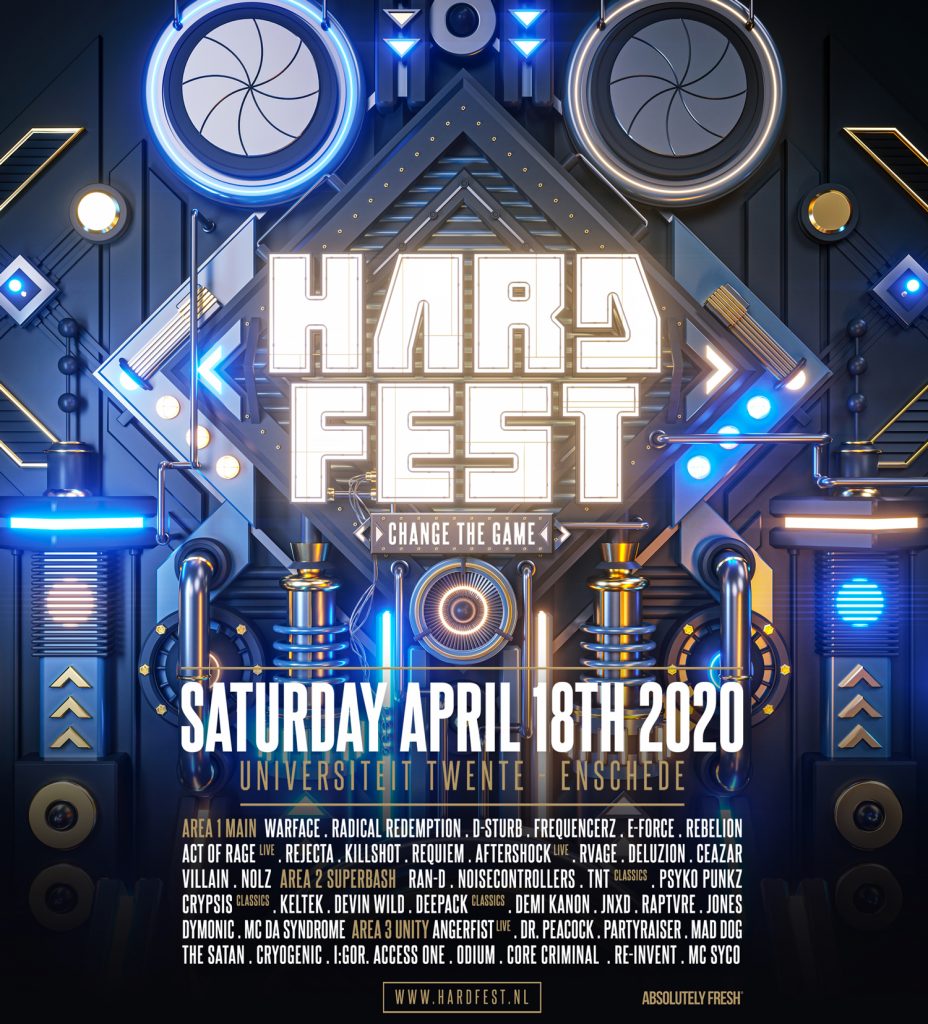 Line up HARDFEST 2020 – Change the Game
24 Jan
Diehards, it's here! ? The full line-up of a brand new edition of HARDFEST. Witness some true legends, special live acts, exclusive combinations, familiar faces and fresh talents. Ready to change the game as one strong bond of like minded souls.
With whom are you joining this new experience?
Earlybird ticket sale will start Wednesday 29 January, 19.00.
AREA I – MAIN:
Warface
Radical Redemption
D-Sturb
Frequencerz
E-Force
Rebelion
Act of Rage Live
Rejecta
Killshot
Requiem
Aftershock Live
RVAGE
Deluzion
Ceazar
Villain
AREA II – SUPERBASH:
Ran-D
Noisecontrollers
TNT Classics
Psyko Punkz
Crypsis Classics
KELTEK
Devin Wild
Deepack Classics
Demi Kanon
JNXD
RAPTVRE
Jones
Dymonic
Mc Da Syndrome
Area III – UNITY – Hardcore State of Mind:
Angerfist Live
Dr. Peacock
Partyraiser
Mad Dog
The Satan
Cryogenic
I:Gor
Access One
Odium
Core Criminal
Re-Invent
MC Syco