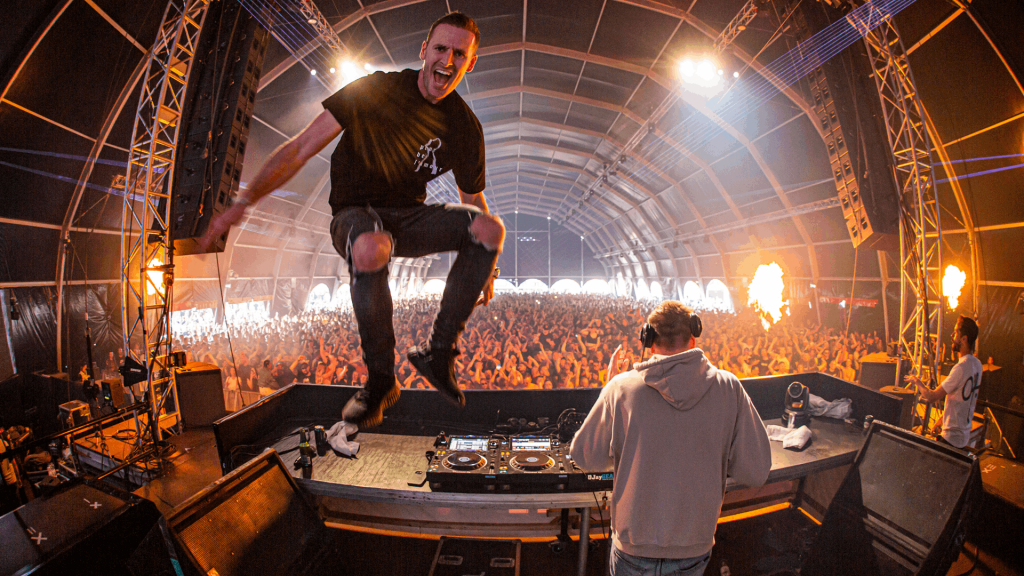 Phase 1 line up HARDFEST 2023 online
02 Dez
Let's get that fire started! Dies sind die ersten Künstler des bisher größten HARDFEST-Lineups. Wir haben uns alle eure Künstlerwünsche angesehen und versucht, ein möglichst dichtes Lineup zusammenzustellen. Eine, die dich ganz heiß macht.
Phase 1 Line up HARDFEST 2023:
Angerfist Live, Cryex, D-Block & S-Te-Fan, Deadly Guns, D-Sturb, Dimitri K, Mish vs Fraw, Miss K8, Partyraiser, Psyko Punkz Classics, Radical Redemption, Rebelion, Sub Zero Project, The Purge vs Adjuzt, Warface und Zany Classics
Das vollständige Lineup (50+ Künstler) folgt in Kürze.
Start Early Bird verkoop
Am Freitag, den 9. Dezember 2022 um 12:30 Uhr starten wir den Ticketverkauf für HARDFEST 2023. Early Bird Tickets kosten 36 Euro ex fee. Sichere dir deine Tickets dann und spare 5 Euro im Vergleich zu einem normalen Ticket.
Dit bericht op Instagram bekijken