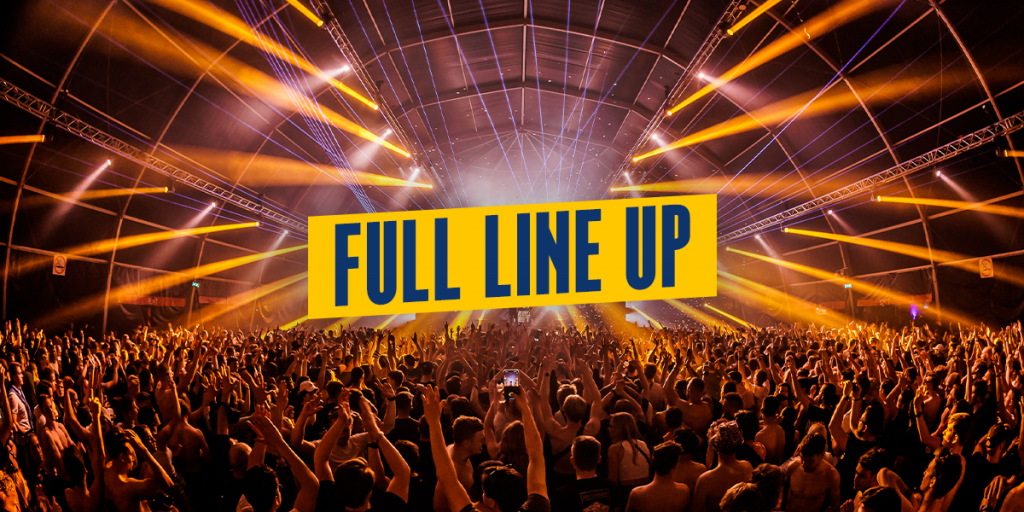 Full line up HARDFEST 2023 – Fire to the Flame
09 Dec
We're thrilled to reveal the massive line up of HARDFEST 2023. Get ready for the biggest edition so far on Saturday 22 April 2023.
The best from the hardstyle & hardcore scene
50+ artists, 4 areas, 12 hours of partying
New Areas: Extra Raw + Classics
Saturday 22 April 2023
University of Twente, Enschede (NL)
Tickets now available
The Early Bird ticket sale has started. Grab your tickets with €8 discount in this phase. Act fast, because they will sell out quickly! Get your tickets in the ticketshop.
New additions
It's time to spark some more variety and to listen to your massively requested sounds: we're introducing the Extra Raw and Classics areas. And with that, we're welcoming artists that have never been on HARDFEST before!
Full line up
By diehards for diehards
Check out the line up per area.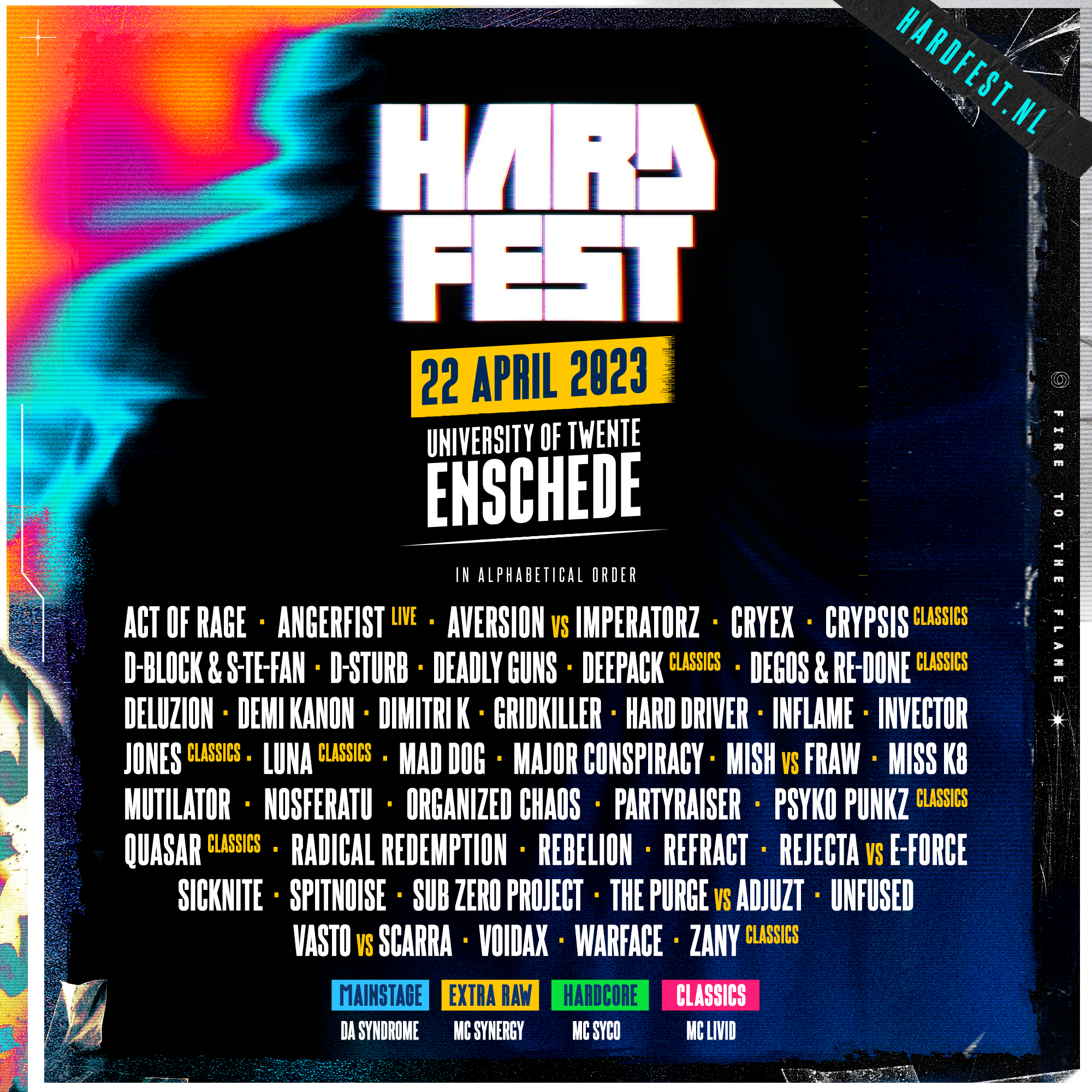 Together we are fire to the flame
"We have something extraordinary inside us: a fire. An untamable spirit, only we feel and see. It sets us apart, changing us from strangers into family. And so it's time to claim: together we are fire to the flame."
Have you seen our trailer yet? Check it below or click here.