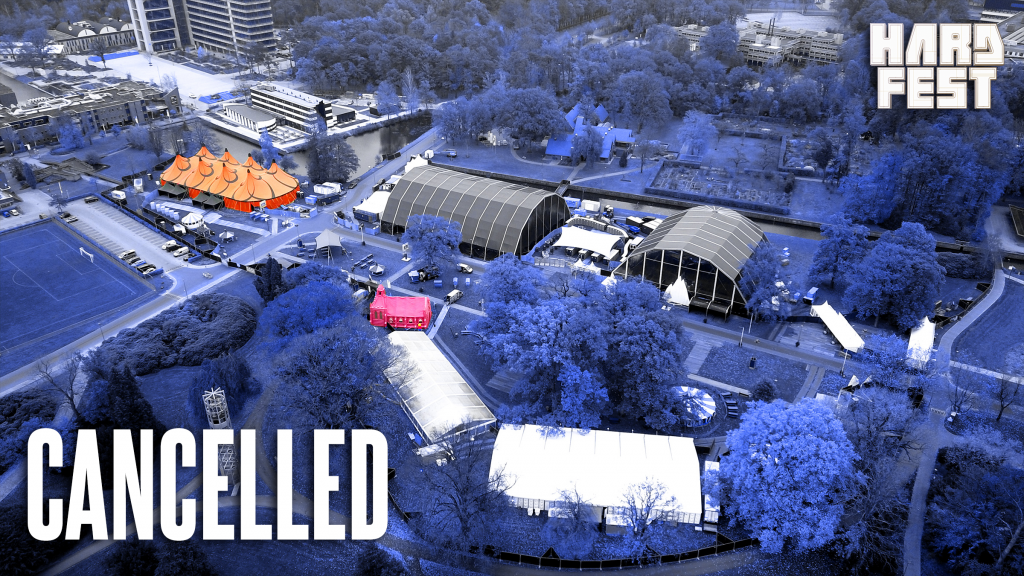 HARDFEST has been cancelled
12 Nov
We are sick of it. Broken. One day before our festival, the Dutch government decides to ban events to decrease the high number of infections. In a few words, a year's worth of preparations taken off the table. With the festival grounds complete, all our artists ready and the thousands of diehards – from all over Europe – on our way to come to our festival…
We finally thought that it could happen again. That we would make up for all of it, that we would release what each of us so deserves. But it ain't gonna happen… After all the cancellations we've had in the past period, this one hurts the most. But partying until just 18:00 is not acceptable to us.
Believe us, we see opportunities rather than obstacles. But at the moment it isn't really easy to see it that way… We understand that infections are running rampant in the Netherlands and that measures couldn't stay away, but now, this very weekend? F*#ck.
HARDFEST 2022 – THE RELEASE
As terrible as we feel right now, we try to look forward. Because the release will happen. Our vault will now close again, but the next opening date has already been marked. Circle it in your calendar: HARDFEST – Saturday 23 April 2022. Maybe the first festival again…
TICKETS
As you are used to from us, we will handle everything regarding the tickets properly. Please give us a few days to manage this crisis. All main ticket buyers (including TicketSwap buyers) will soon receive an email with the options to keep their tickets for next year or to get a refund.
We want to say sorry for something we have no control over. Seriously, we want nothing more than to party together like we always did, as one family, but at the moment we are completely defeated and we are looking for new energy to be there for you again.
We miss you very much!
See you soon!