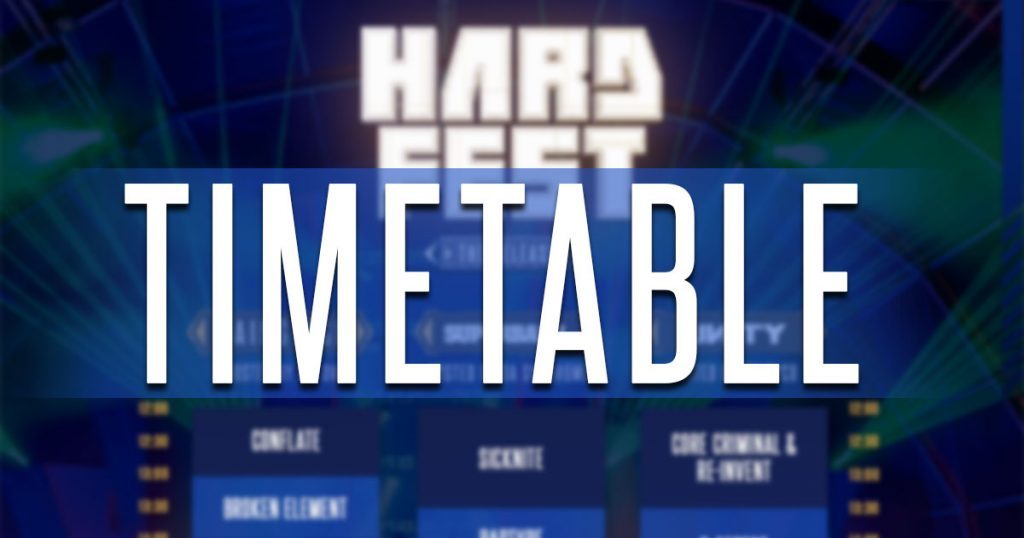 Timetable HARDFEST 2022
13 apr
We present to you: the long-awaited timetable for HARDFEST on April 23. The inevitable release of the best hardstyle and hardcore sounds to date. Share it with your friends and download it for on your phone. Which artists are you absolutely not going to miss?
Click the image for a high quality version to save on your phone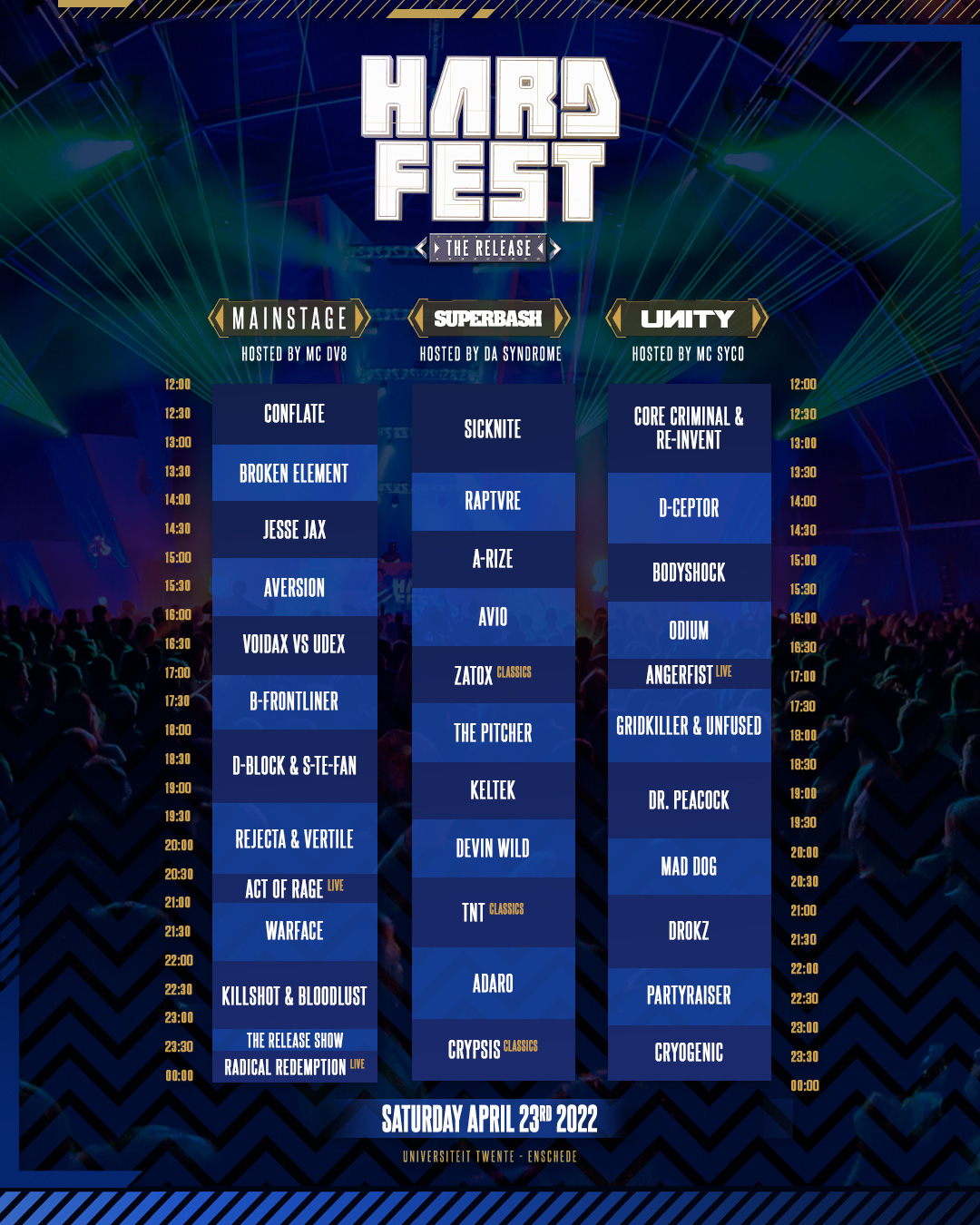 Last tickets online
HARDFEST is for 99% sold out. Alert your friends and grab the last tickets for our grand Release in our ticketshop.